I had heard of Bolognese sauce, but never had it growing up.  In fact, I hate to admit it, but the first time I saw the name I wondered if it had bologna in it!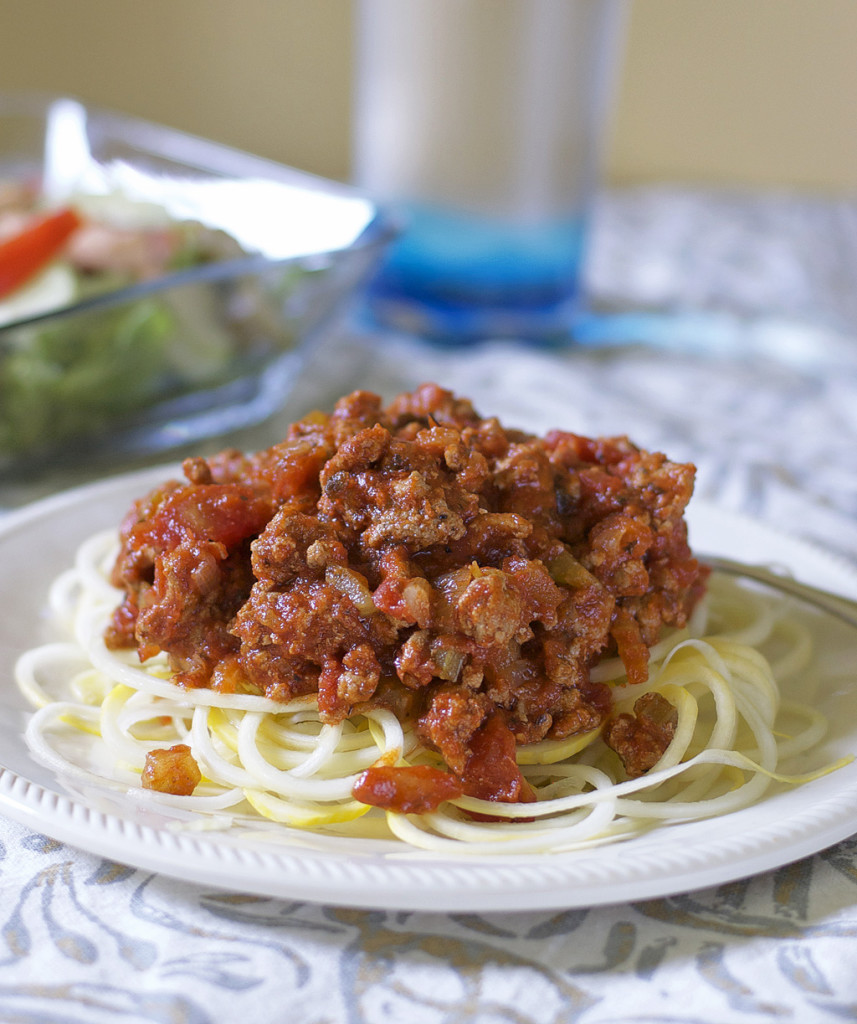 I am not a Southern redneck, thank you very much!! But when I started investigating it, I realized it was very similar to the spaghetti sauce I was familiar with as a child.  I decided to do a little research and found out the sauce originated in Bologna, Italy.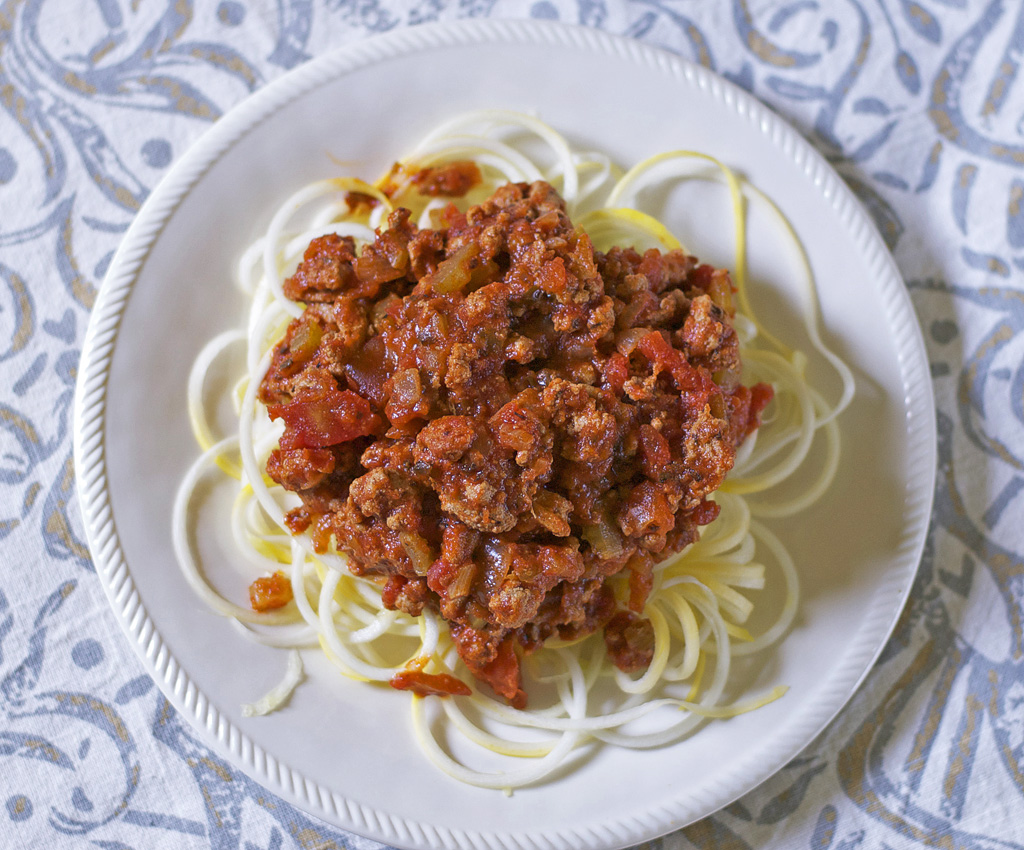 It characteristically contains onion, celery, carrot and different types of minced or finely chopped meat, such as beef or pork, wine and a small amount of tomato concentrate.  As I said, very close to the tomato based spaghetti sauce I grew up eating.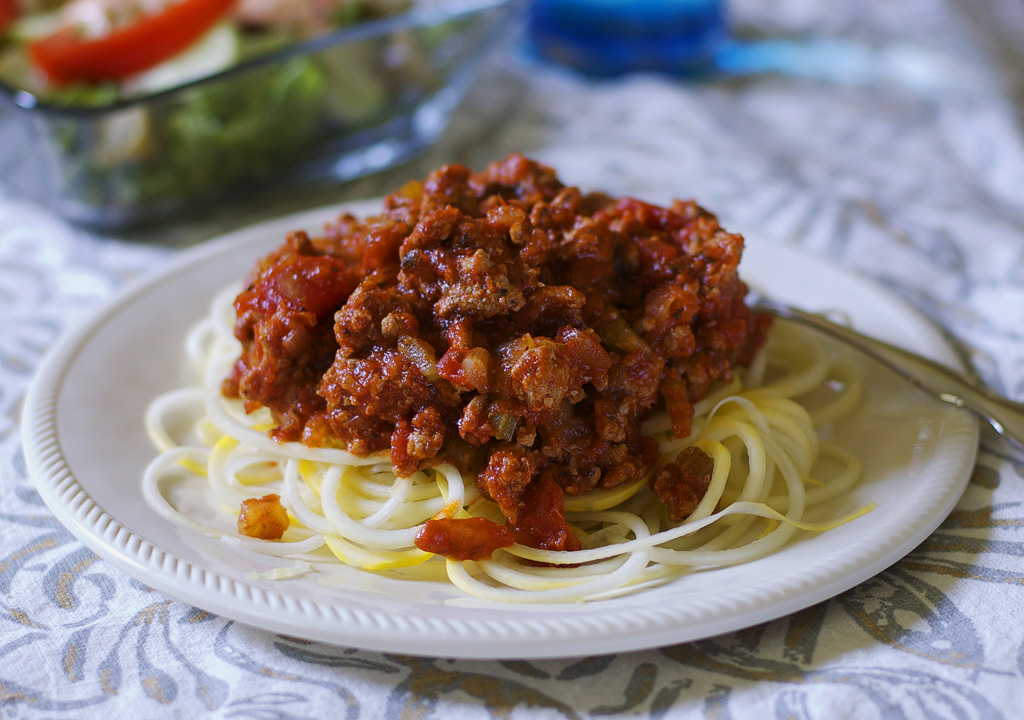 I did not add carrot to mine because I just cannot not wrap my mind or tastebuds around carrot in a spaghetti type sauce.  This meal is so good and easy to prepare.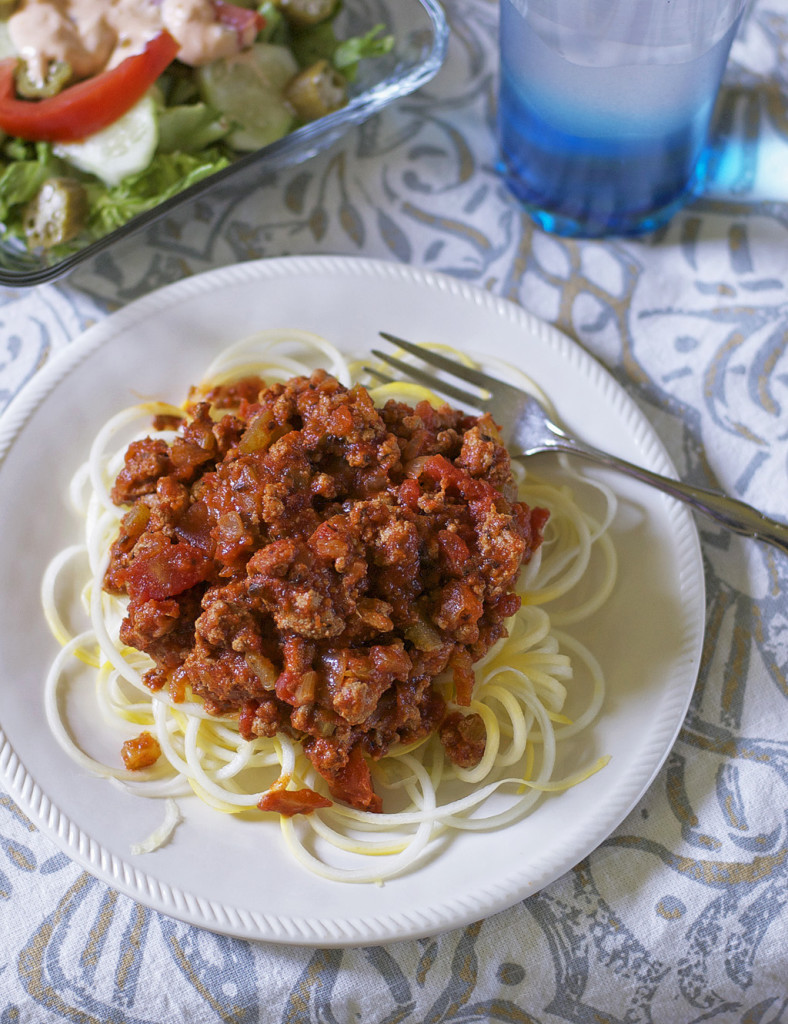 Since I do not eat very much red meat, the ground turkey worked out very well with the flavor combination and I have fixed it without any meat.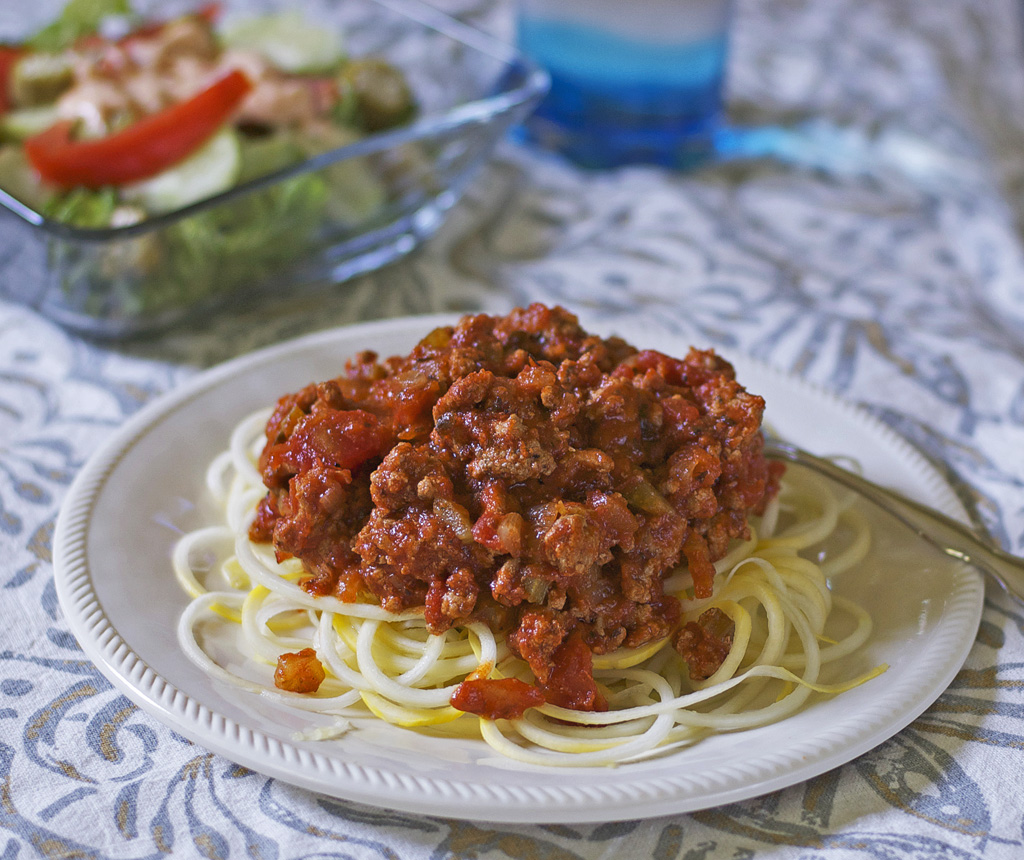 The richness of the vegetables and spices tastes so good. Grab some salad and gluten free bread, a glass of wine and you have a wonderful dinner!

Turkey Bolognese Gluten Free Dairy Free
Ingredients
2 Tablespoons oil
1 onion, chopped
2 stalks celery, chopped
3 cloves garlic, minced
2 teaspoons dried thyme
2 teaspoons dried oregano
½ teaspoon cinnamon
⅛ teaspoon nutmeg
salt and pepper
1 pound ground turkey
3 cups marinara sauce
½ cup water
12 ounces gf linguine or spaghetti
Instructions
Heat oil in a large skillet.
Add the onion, celery and garlic; cook, covered, stirring occasionally for 5 minutes.
Add thyme, oregano, salt and pepper; cook, stirring, for 1 minute.
Add the turkey and cook, breaking it up until no longer pink.
Add marinara sauce and water and simmer until the mixture is slightly thickened and the turkey tender, 20 to 25 minutes.
Meanwhile, cook the pasta according to package directions. Drain the pasta and return it to the pot.
Stir in nutmeg and cinnamon to the meat mixture and toss with the pasta.
Notes
Serve with fresh basil and cheese, if desired.