My Aunt Helen introduced me to Kielbasa when I was a child (she made a heavenly Cabbage and Kielbasa dish).  Every year when we went  to the beach, we would stop at  Aunt Helen's first for lunch before we checked into our beach rental.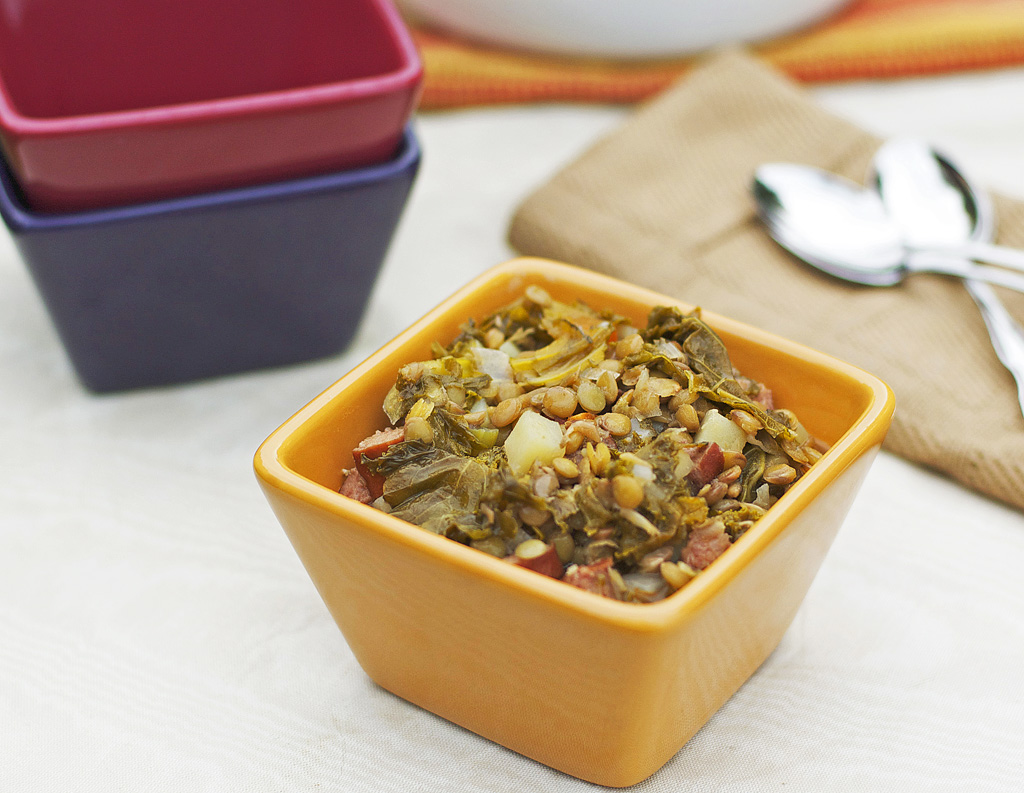 I look back now with very fond memories, but believe me, at the time I and my assorted cousins did NOT want to take any extra time getting to the beach; I mean HELLO that ocean and our boogey boards were calling to us!!  Anyway, Aunt Helen always had a new recipe she wanted to try on this crowd and the Cabbage and Kielbasa was a favorite. (Yes, I will share it with you in the future).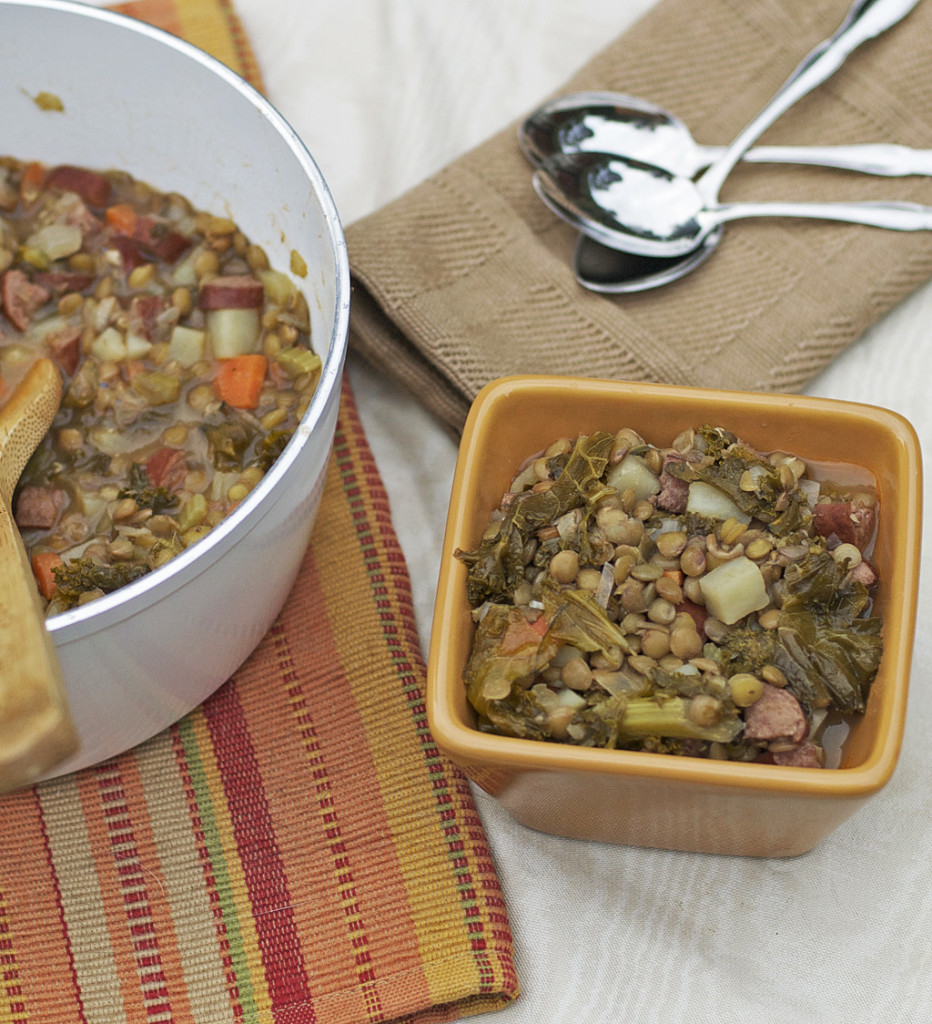 Once I became older and decreased my red meat consumption, I discovered Smoked Turkey Keilbasa, and oh my, this was a match made in food heaven.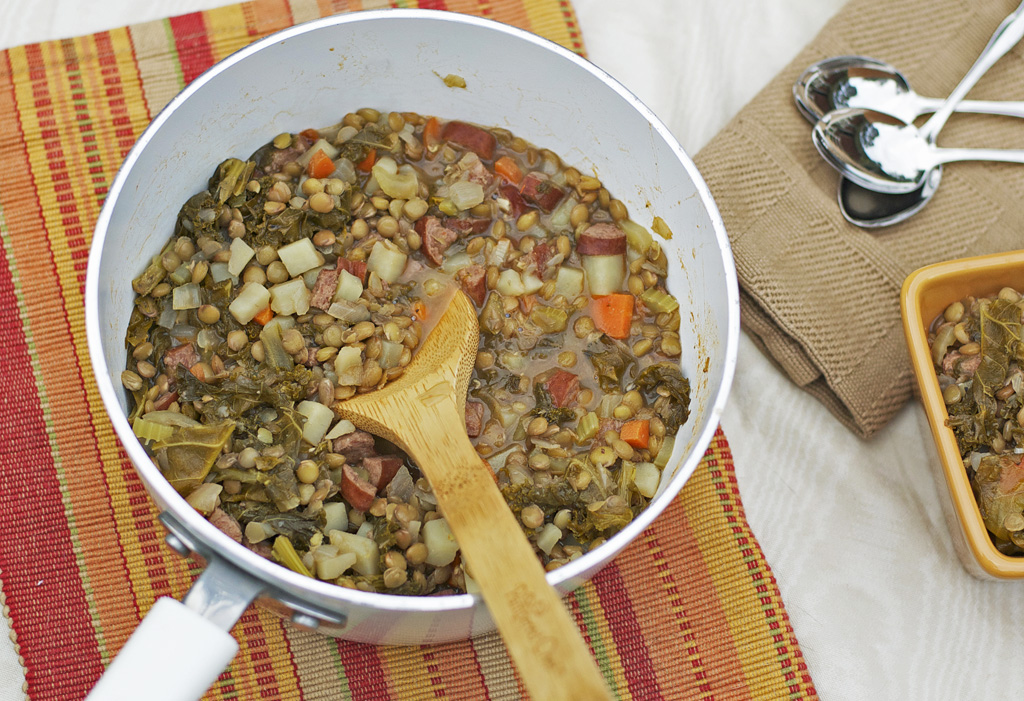 I had some smoked turkey Kielbasa and decided to make a big pot of lentils and vegetables to make a new soup meal.  Wow, the extra flavor the kielbasa adds to the vegetables is….well, you are just going to have to try it: there are no words adequate to describe except this is a close your eyes after the first bite hits your taste buds and say ummmmm.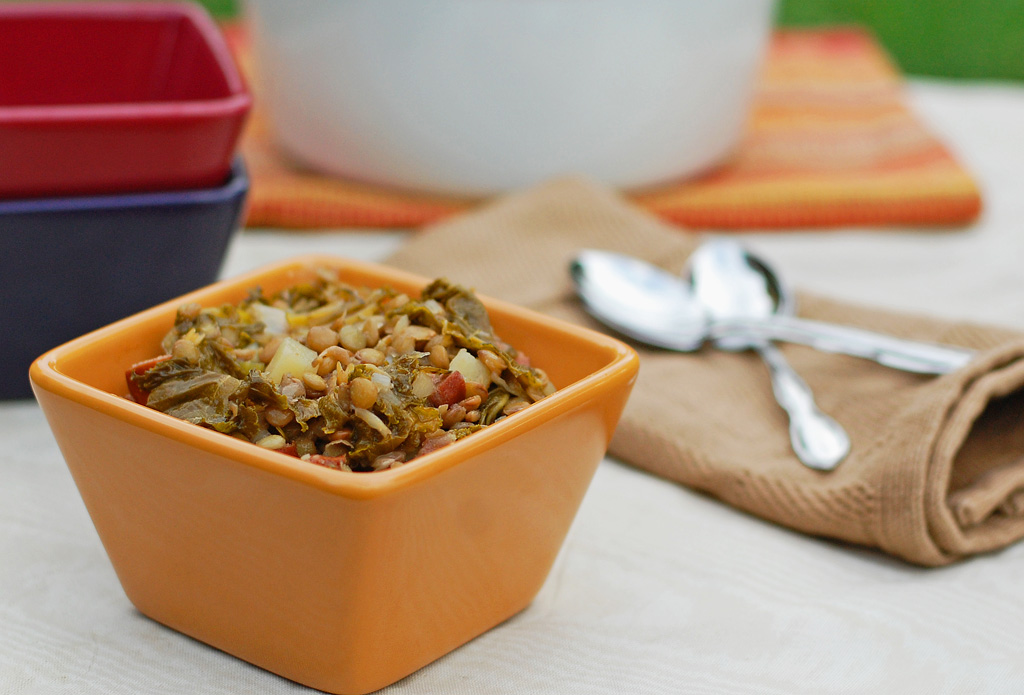 This soup is good the day it is made but much, much better the next day once all the flavors have had extra blending time.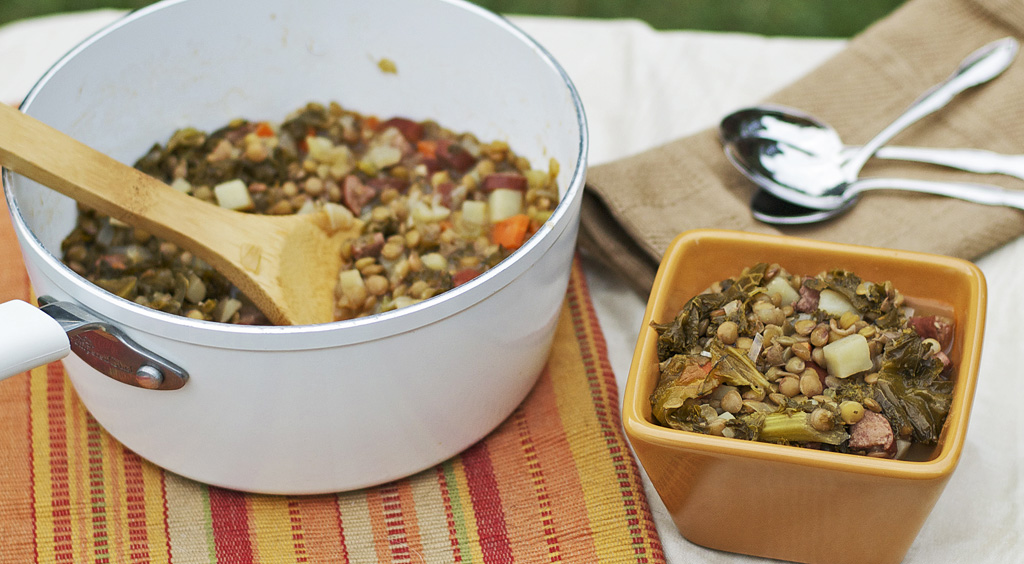 Make this a family meal prepartion process, there are enough vegetables to get everyone to help chop and speed the process along, and hey you just might make some memories to go with this fantastic soup.  Enjoy!

Kielbasa, Kale, and Lentil Soup Gluten Free Dairy Free
Ingredients
1 Tablespoon oil
1 pound Kielbasa, sliced and cut into quarters
1 onion, chopped
2 ribs celery, chopped
1 large carrot, peeled and chopped
1 large russet potato, peeled and diced into small pieces
2 large cloves garlic, sliced
½ Tablespoon ground cumin
Salt and Pepper to taste
½ Tablespoon of your Favorite Hot Sauce
1 bundle kale, stemmed and very thinly sliced
¼ cup tomato paste
1 cup white wine
1¾ cups lentils
4 cups chicken broth
2 cups water
Instructions
In a large pot, heat oil. Add sausage, onion, celery, carrot, potato, garlic, cumin, salt, pepper and hot sauce cook to soften, 8 to 10 minutes.
Add kale and tomato paste, stir until well blended. Add white wine and cook until reduced by ½.
Stir in lentils, stock and water.
Bring to a boil, reduce heat to low and simmer the soup until lentils are tender, about 35 minutes.
Serve immediately.