Oh that wonderful springtime dessert: Strawberry shortcake.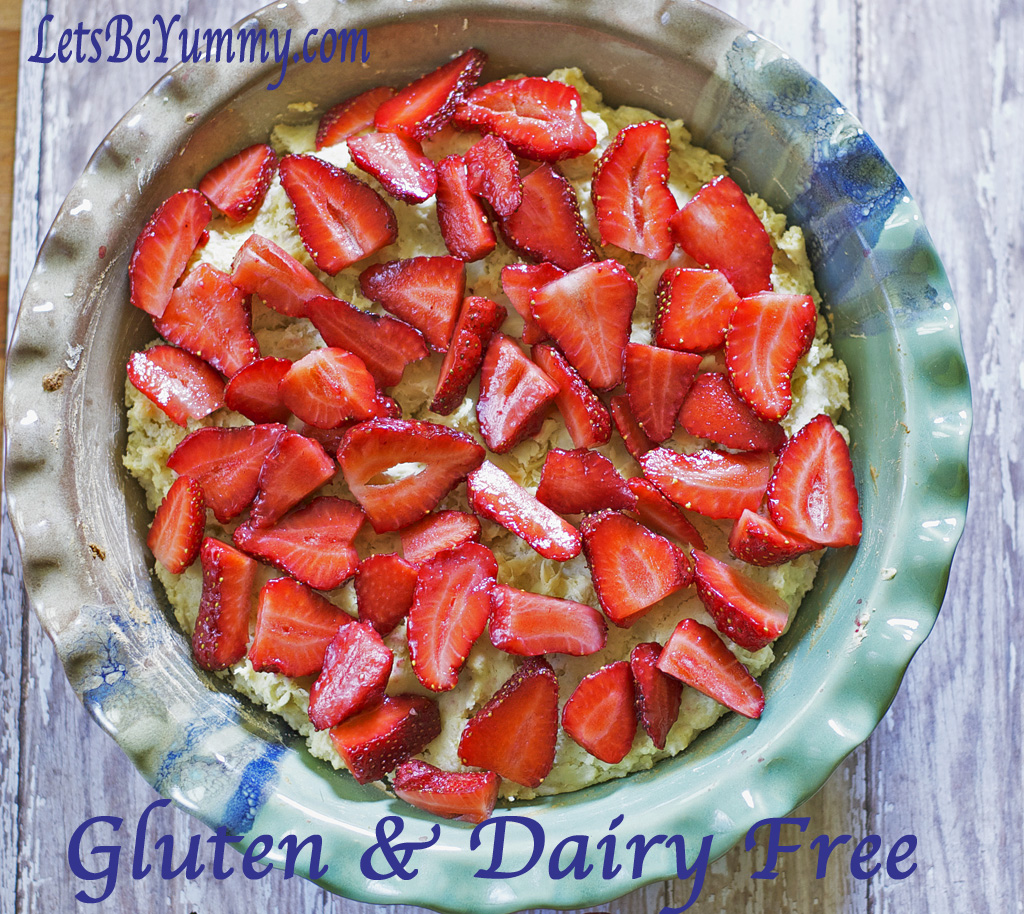 I know everybody has their favorite taste memory, yes taste memory. You can shut your eyes and remember that delicious pie or cake from your childhood; you know you can!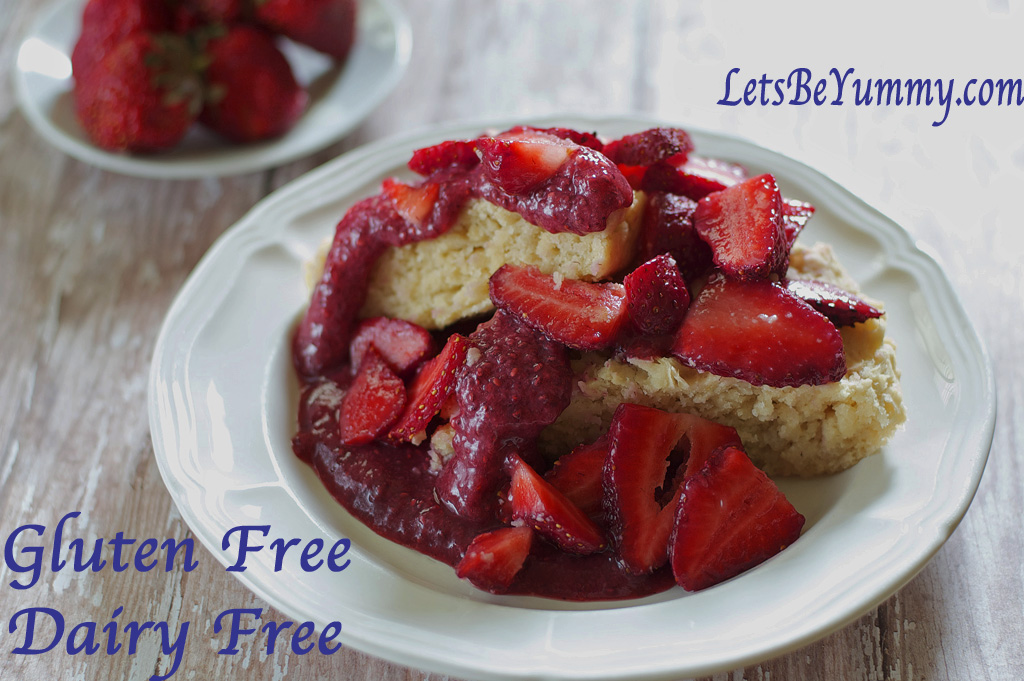 Well I am remembering my mamaw's homemade biscuits with strawberry jelly/jam. Piping hot out of the oven with sweet strawberry goodness.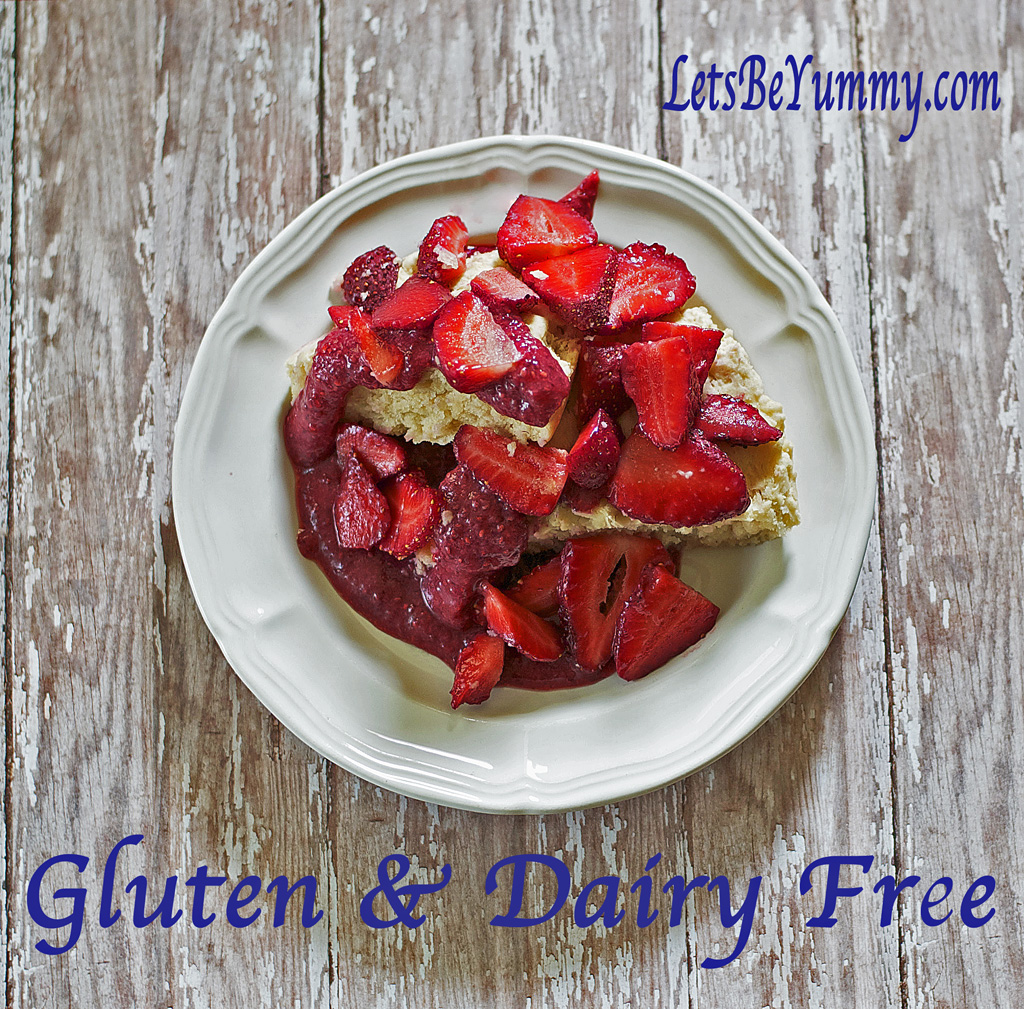 My eyes are closed, my lips are smiling and I just sighed a big ahhhh.  This recipe reminds me of those biscuits, moist, not too sweet and just right with fresh strawberries and whipped cream on top.  This dish not only tastes good but is soooo pretty.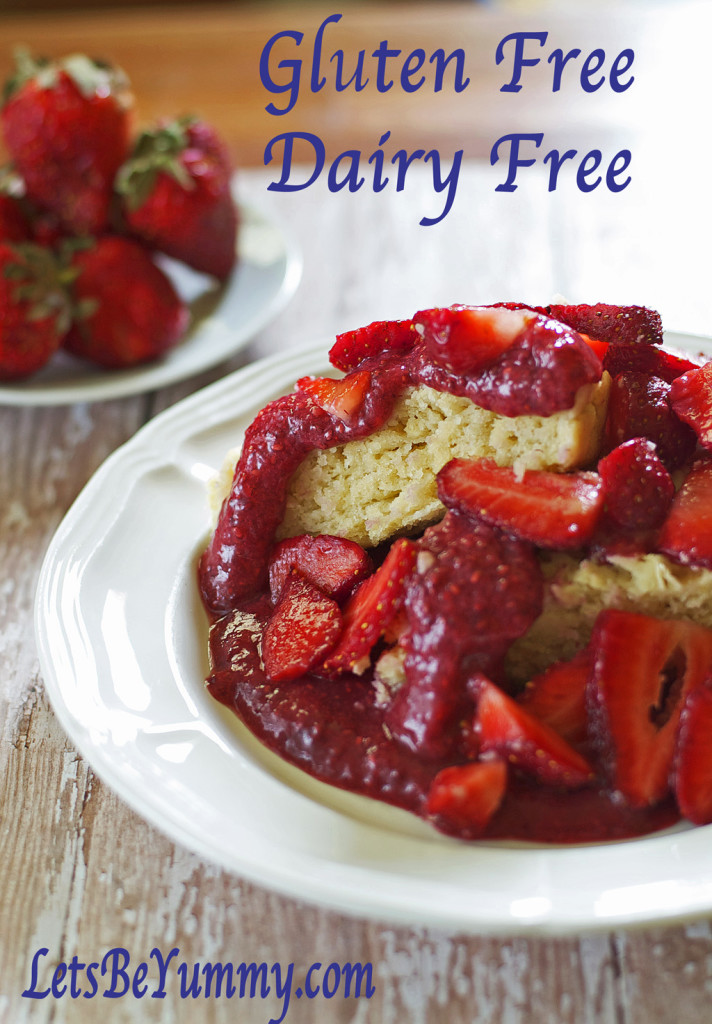 The coconut whipped cream on top is beyond fantastic, in my opinion.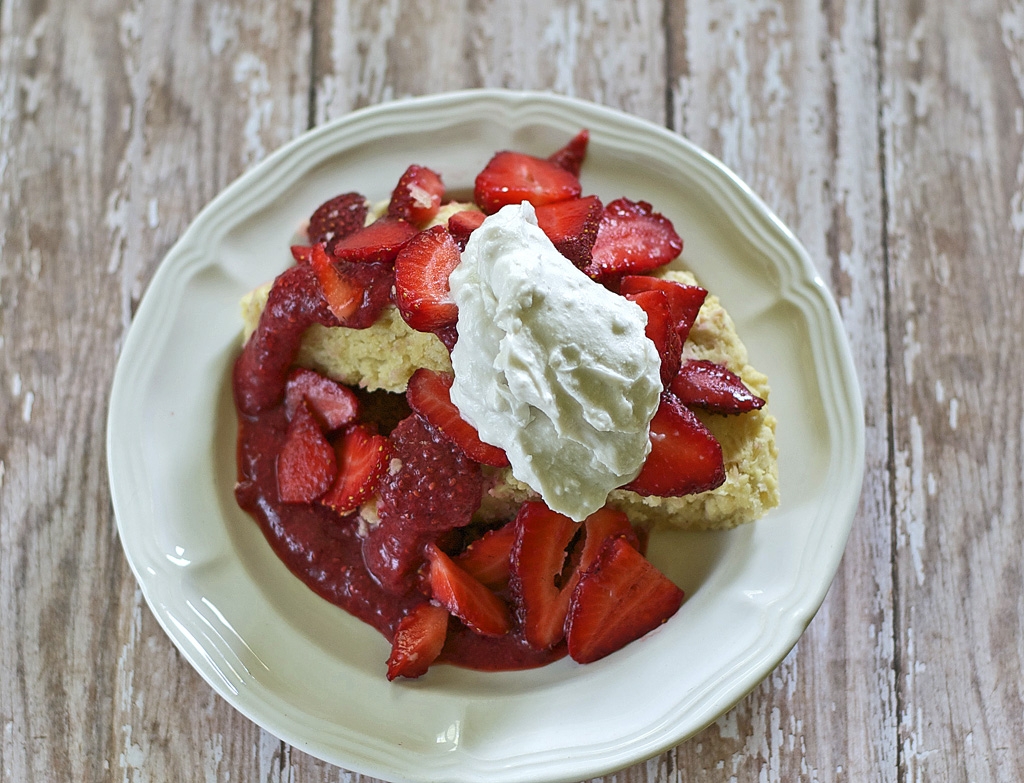 Enjoy this gluten free strawberry dessert.

Strawberry Shortcake Gluten Free
Ingredients
1¾ cups Pamela's Artisan Flour Blend
¼ cup gf cornstarch
2 Tablespoons sugar
4 teaspoons gf baking powder
1 teaspoon salt
6 Tablespoons butter, very cold
1 cup almond milk
6-8 cups strawberries, sliced and sweetened to your liking
Whipped coconut cream*
Instructions
Preheat over to 375 degrees.
In a large bowl, sift the first 5 ingredients together.
Cut in butter until large crumbs form.
Add milk and stir to make a stiff batter. Mix well, but do not over mix.
Pour into a greased 9 inch pie pan and spread evenly.
Bake 20 minutes until golden brown on top. It might be high in the middle.
Remove shortcake from over.
Cut into wedges and cut with strawberries.
Top with coconut cream.
Notes
*Refrigerate a can of coconut milk over night. The cream will separate from the liquid. Scoop out cream add a teaspoon of vanilla extract and sweeten with maple syrup or liquid stevia.
Strawberry Shortcake Gluten Free Dairy Free