Chocolate goodness wrapped in childhood memories!
These cookies are one of my favorite memories of my Papaw Ralph.
He always made these, especially at the holidays.  I received "at his elbow" instructions on how to make these (which included him singing some Jim Reeves, a little off key!)
These chocolate oatmeal No Bake cookies were one of his specialties.
Every Thanksgiving and Christmas, he would make and bring these to our family get togethers.
He would also make them on request, as long as it was a sunny day because he said they did not turn out as tasty if it was overcast or rainy.  Not sure if that would really make them taste bad, but hey, why mess with cookie perfection?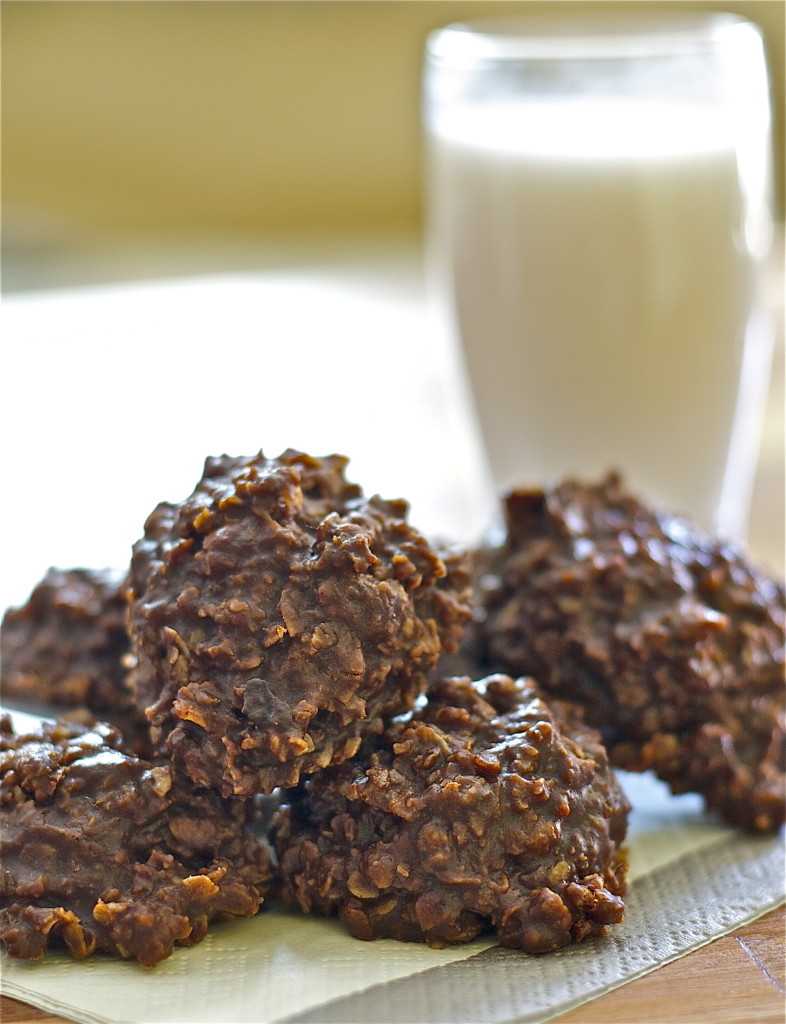 Now these cookies are one of my favorites due to the right blend of chocolate and oatmeal.  This cookie will melt in your mouth and you definitely cannot eat just one!
I always looked forward to the holidays because of these cookies and he called and said he had made a batch, I made a fast trip to his house!
My brother and I continued to fight, even into our adulthood, over who got the most when he sent some home with us.
Papaw passed away 3 years ago and it will always be one of my deepest regrets that I never took my daughter to his house so they could make them together.
These are super easy, super delicious and for me, super memorable.
No Bake Cookies Gluten Free
Ingredients
½ cup almond milk
½ cup peanut butter
½ cup cocoa
1 teaspoon vanilla
1½ cups sugar
2½ cups gluten free quick-cooking oats
½ cup butter*
Instructions
In 2-quart saucepan over medium-high heat, mix milk, cocoa, sugar and butter. Bring to a boil and boil for 2 minutes. Remove from heat and stir in peanut butter and vanilla. Then beat in oats. When dough is well-blended, put into a greased 8" x 8" pan and cut into bars, or drop by teaspoonful on waxed paper. Let cool.
Notes
*Could substitute ½ cup coconut oil to make this recipe dairy free