One of my grandfathers was career military, so my mom was exposed to a variety of cultures and foods.
Friends from Texas introduced them to south of the border foods and a Japanese wife prepared fried rice.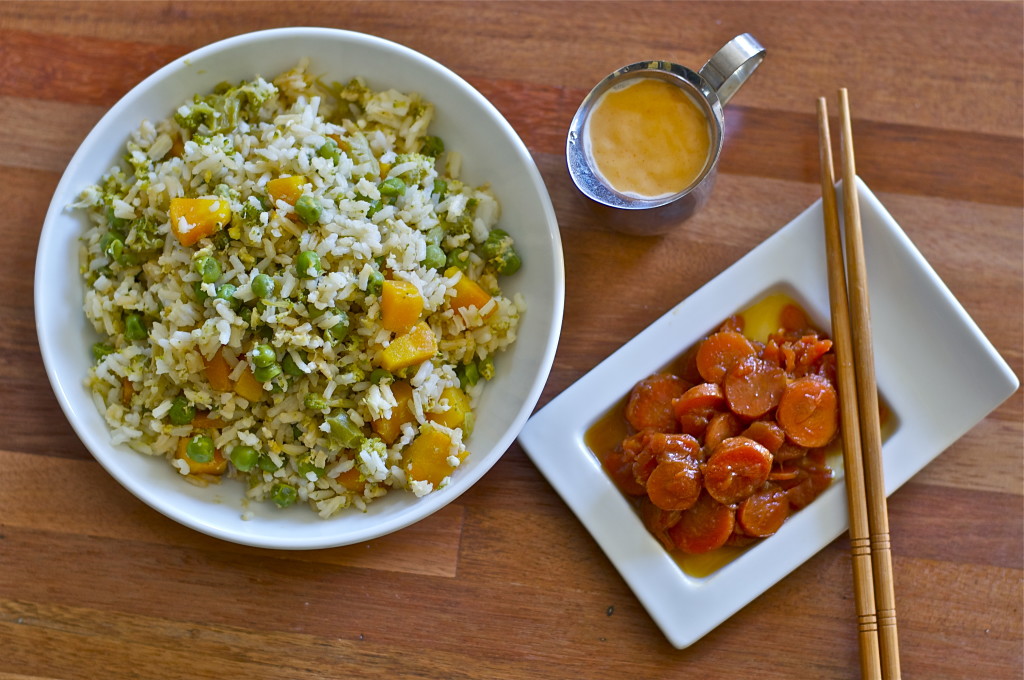 The fried rice was an easy dish for my grandmother to have a nutritious dish.  Since the recipe included a starch, proteins  and vegetables, she had a complete meal for her family of eight.
I have always enjoyed fried rice whether at the local Hibachi grill or mom preparing at home.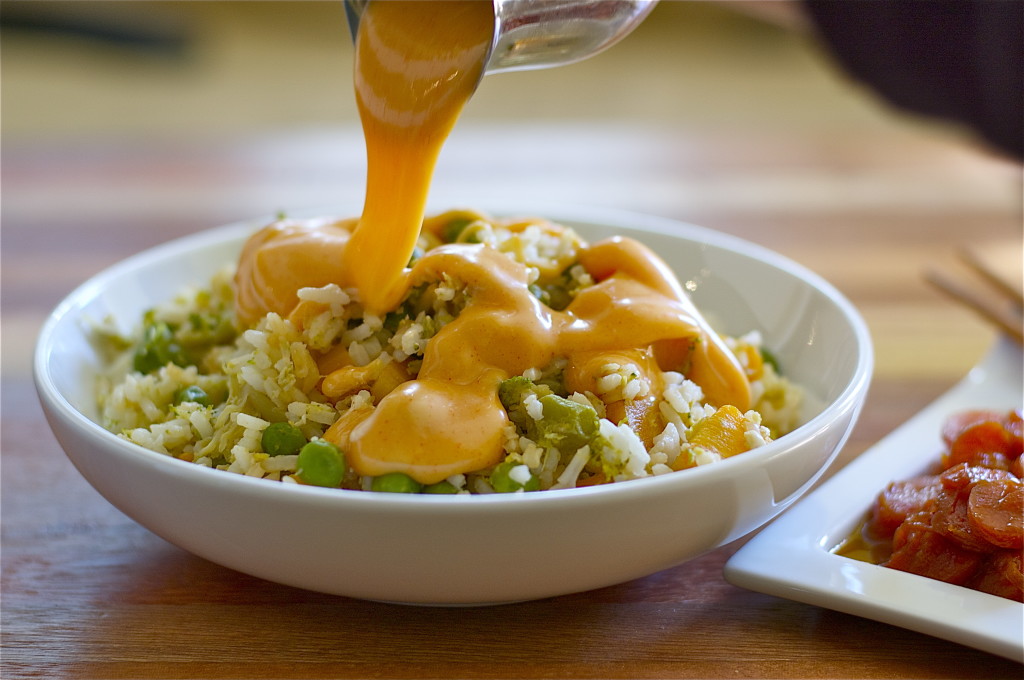 I wanted to share it with you.  Hope you like it as much as I do.
This recipe makes a lot so either invite some friends over or enjoy the leftovers!
Fried Rice Gluten Free
Ingredients
2 cups of cold white or brown rice
4 cups of water
2 cups of chopped baby carrots
2 cups frozen green peas
1 cup of frozen broccoli florets
2 tablespoons of oil (I use olive)
3 eggs
Gluten free soy sauce to taste
Sesame oil, to taste (optional)
Instructions
In a saucepan, combine rice and water. Bring to a boil. Reduce heat, cover, and simmer for 20 minutes if white rice and 45 minutes if brown rice.
In a medium saucepan, boil carrots in water about 2 to 3 minutes. Drop peas and broccoli into boiling water, heat untl warm, and drain.
Heat wok over high heat. Pour in oil, then stir in carrots, peas and broccoli; cook about 30 seconds. Crack in eggs, stirring quickly to scramble eggs with vegetables. Stir in cooked rice. Shake in soy sauce, and toss rice to coat. Drizzle with sesame oil, and toss again.
Serve with shrimp sauce.